Swakopmund is also known as the southernmost Baltic Sea bath in Germany or an old European small town on the Atlantic Ocean. The German colonial era has left unmistakable traces, such as beautiful colonial buildings and half-timbered houses, a brewery or a real German bakery. The old railway connection from the capital Windhoek to the sea ended in the train station, which has now been converted into a hotel.
North of Swakopmund lies the Skeleton Coast: shipwrecks, skeletons of castaways and bones of stranded whales have given this stretch of coast its name. A little further there is a huge seal colony.
30 kilometers south of Swakopmund is Walvis Bay, a large port city with a wide lagoon, which is home to countless seabirds and flamingos, dolphin-seal boat trips in catamarans can be booked, and much more. In the north is the Etosha National Park with a variety of wildlife.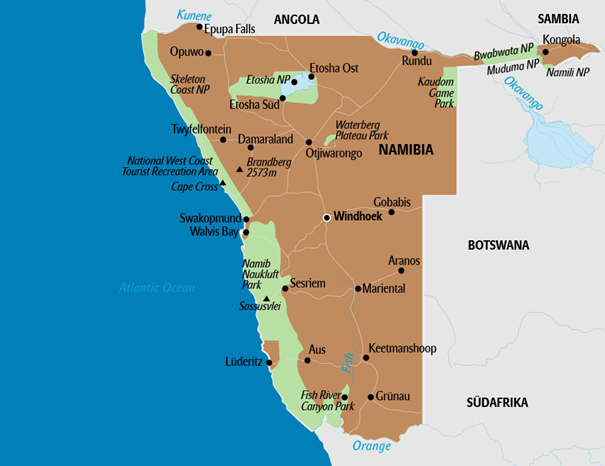 Swakopmund
Impressions of the coastal town of Swakopmund, 20 minutes' drive from the retreat.